Social selling - REINVENTED. There is no earnings plan like ours. Anywhere.
With no minimum ordering or inventory requirements, it's perfect for today's busy lifestyle because it's stress-free. Work when you want, however you want. 
Start earning as soon as you sign up
Included in your $65 annual fee: a personalised URL to share with friends and family right away and marketing tools with every launch, so getting the word out about your new biz is a breeze!
Know exactly what you're earning
In direct sales, people talk quite a bit about Career Plans, which are often crazy-complicated. Ours? As straightforward as it gets. It's based on your annual (12-month) order volume, what we call an Account Balance. The more you and your customers order over the course of 12 months, the more you earn. If you choose to build a team, you can start earning on your Downline Advisor's sales immediately after you welcome that new team member.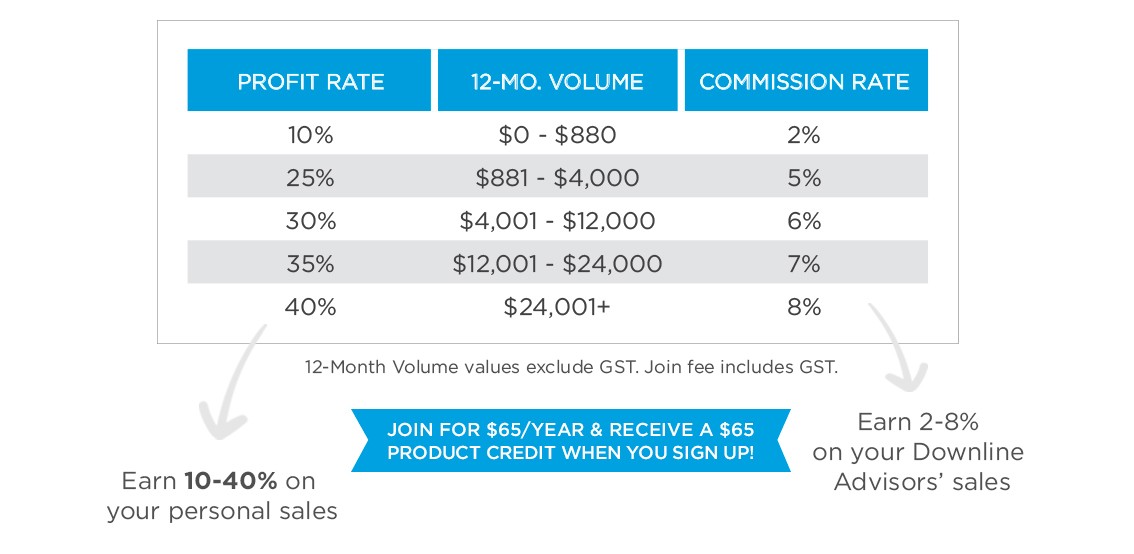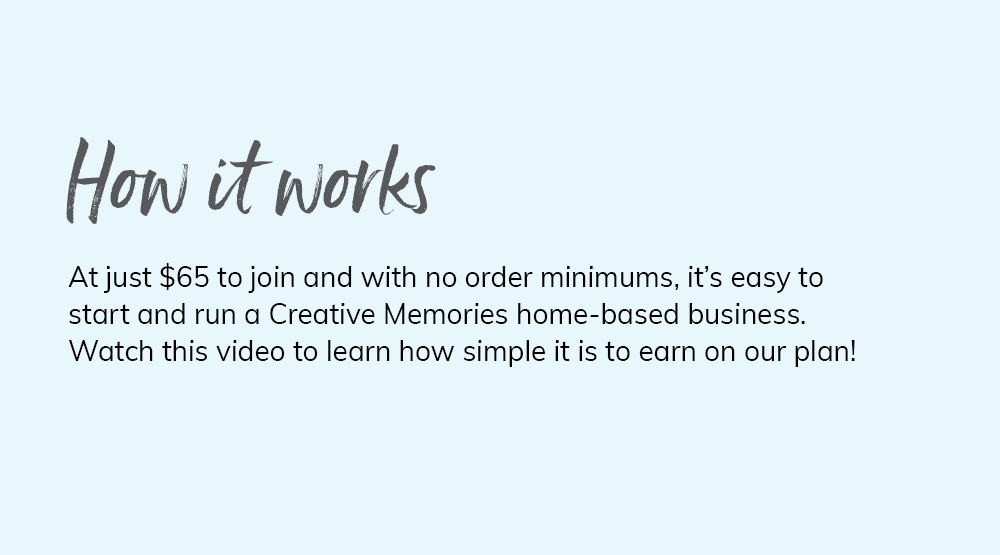 As an Advisor, you can also receive Account Credit. With each $3,200 (ex GST) in purchases in your personal or group sales account in a calendar month, you will earn a $175 Account Credit. They're perfect to use for samples, personal purchases or to reward and encourage your team or loyal customers.
When do you get paid?
With Direct Deposit – weekly! You're paid BOTH your profits on sales and commissions from your team weekly, so there's no waiting on an end-of-month payday.
Ready to start? OK!
Sign up for $65/year and receive an instant $65 Account Credit to use on your first order.